Today's IF is "Fail." I was surprised at how few of my teenage drawings fit this tag since I was generally pretty negative. Going back a little ways: I believe I drew this one when I was fourteen. If you're coming here from IF you may want to check this post to get an idea of what I'm doing.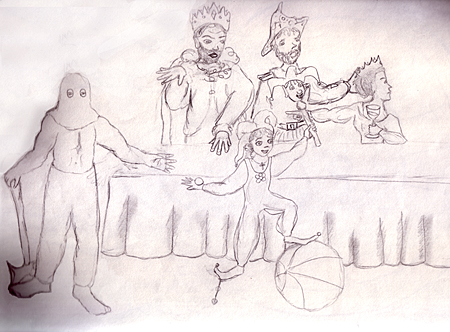 This is from a large (11X17) sketchbook (hence some of the darker areas... my scanner's not big enough) that shows a pretty wide span of skill... which either means I improved drastically in a short amount of time or, more likely, I abandoned it and found it later with a ton of blank pages. Here's a self portrait from just 3 pages later.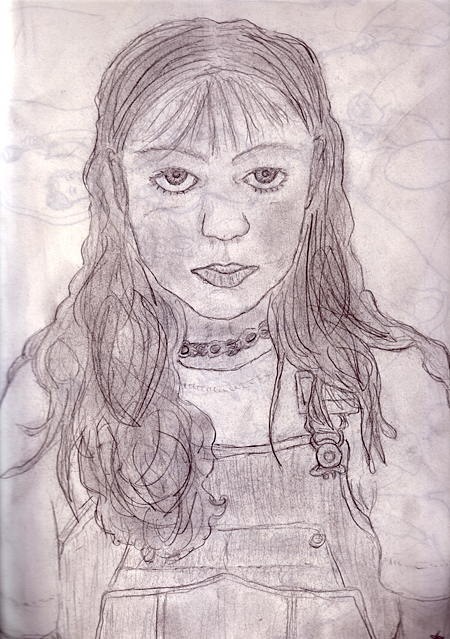 It's dated! Bonus! That's not quite a month after my fifteenth birthday which tells me that I'm probably pretty close on my guess of fourteen for the first one. Obviously the technique here is much better than the first one, so either there's a decent time gap or I just never got around to finishing the first one, which is equally possible.

*There's a larger version of the first image but not the self portrait.