If you've been to my portfolio already, you've already seen this drawing. Go to the gallery to see the other four in the series.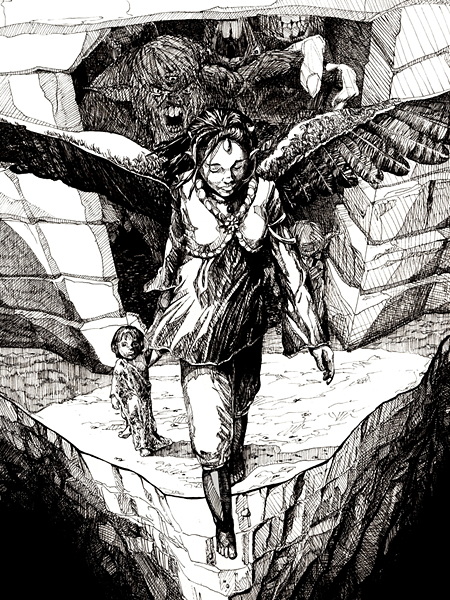 This is an old one... it's from my BFA thesis at ND, but it's still one of my favorite pieces and it fit this week's Illustration Friday too perfectly to pass up (plus I don't really have time to draw anything else this weekend). Hoping to get back into normal blogging and daily drawings next week.

*Click for larger version.