This week's Illustration Friday is "Pet Peeves."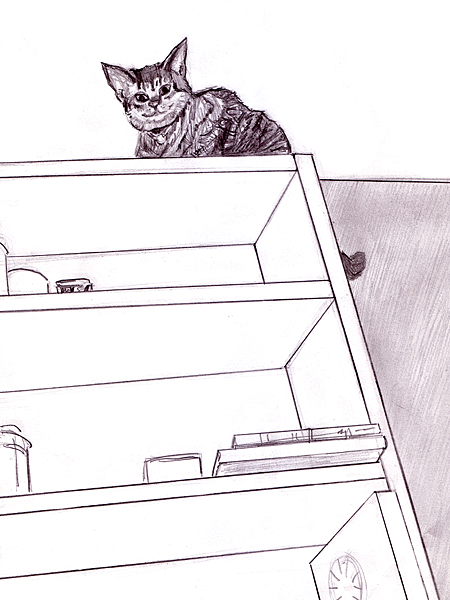 So my take on this was going to be the cheesy pun of: Hey it's my PET Tricky and she occasionally IRKS me and gee why are cats always going so high and knocking paintbrushes off my shelves? kayuck kayuck.

But instead I decided to go with the theme of how the hell is it that after four years of training in art I still can't draw a damn cat?