Here's a drawing I did in my illustration class about a year ago (cleaning is an adventure).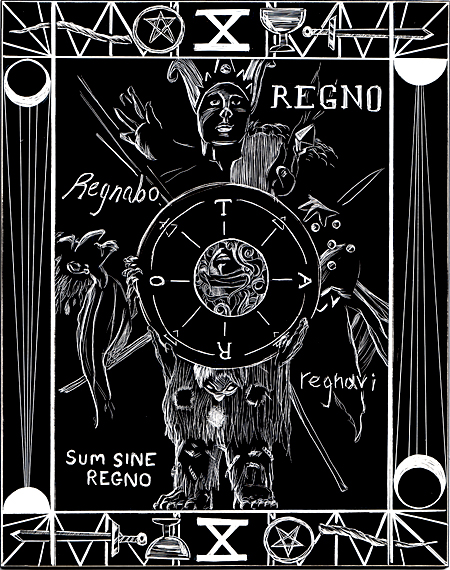 This was my first (and LAST) experiment with scratchboard. I love the look achieved by good scratchboard artists, but it's not the medium for me. I was moderately pleased with this piece.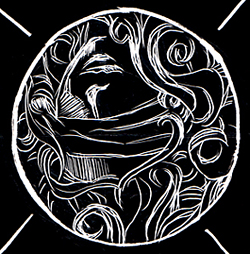 Once I looked at it from a few feet back I realized I needed more line variance, but at that point it was time to turn it in and I was completely unwilling to suffer a second more additional time with scratchboard. It's the noise. I can't handle the noise. Shame, because I think I could have fun with it otherwise. Anyway this turned out better than I would have expected for a first attempt and at least had some well executed details, even if the whole wasn't quite there.

Ten points if you know which tarot card it is (without looking it up on wiki).