I've posted this image before, not as a drawing of the day, but to illustrate a point.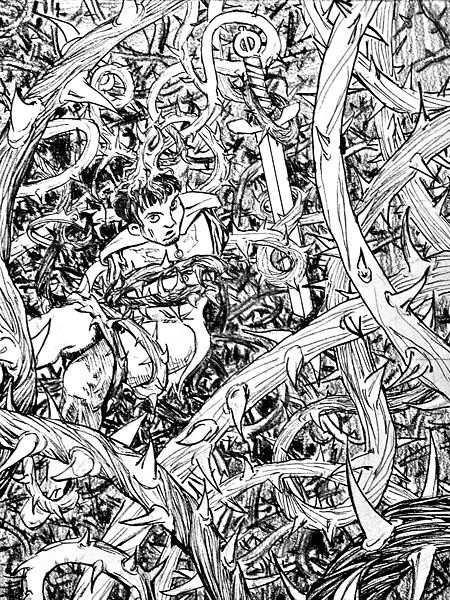 But even though you've maybe seen it before, I thought this drawing fit this week's Illustration Friday theme too well to pass up. The theme is "Tales and Legends" and since this drawing was inspired by Sleeping Beauty I thought I'd throw it in the mix. This time at least, it's a larger version, so I'm SORT of giving you something new. Tomorrow, I promise, something that's actually new.

*Click on the image for an even larger version.